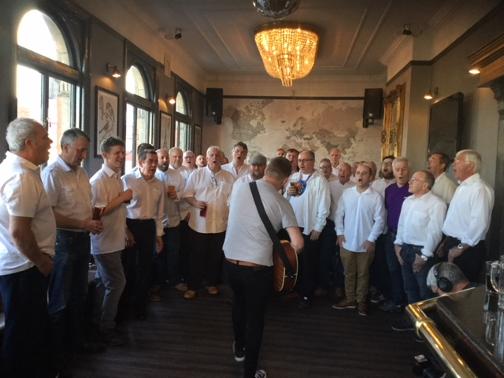 formed in teesside 5 years ago, infant hercules is a male voice choir that meets weekly in stockton pub, the storytellers. around 40 to 50 men from across the five boroughs come together and sing 'songs in the key of ale' under the direction of the town's creative partner mike mcgrother.
the choir used an unusual recruitment tactic, luring unsuspecting men into their rehearsals with a free pint – and from humble beginnings the lads have now performed at a host of teesside events, festivals and as the backing choir for mike's band the wildcats of kilkenny.
infant hercules sing songs about their heritage, their lives and the community they live in and are a proud, loud voice for teesside.